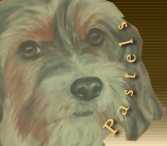 How To Order Pictures Paintings And Other Artwork
YOUR QUESTIONS ANSWERED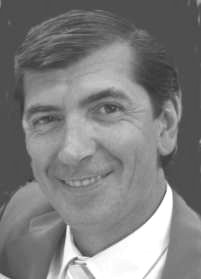 When ordering a portrait please send a clear photograph, or a selection of photographs of the subject; this can be as an e.mail attachment, or post if you prefer.
If you require a portrait with more than one pet or person and you do not have a good photograph of them together, separate photographs may be used to make up the composition. In fact, this is most often the case for pictures which are to include multiple subjects.
Once your photographs have been received, I will contact you to discuss their suitability; and details regarding the portrait.
During the process of painting your picture I will keep you regularly informed of progress, and you will be able to view the portrait on this site during that time and prior to my dispatching the completed portrait to you.
The timescale involved for the completion of your portrait will depend on the size of picture, medium used, and number of subjects to be included.
As a guide, a small portrait 16×12″ with one subject will usually take no longer than 1 week in pastel. In oil this will be approximately 2 weeks.
Workload is also a factor, and I will of course give you an expected completion date for the portrait before you proceed. I will always do my utmost to complete a picture for a specific deadline.
Any photographs supplied for your portrait will of course be returned to you.
Please do not hesitate to contact me should you have any questions which are not answered here, either by using the 'Contact Me' page, e.mail me at: [email protected] or call me on +44 (0)1296 668186.
ORDERING YOUR PORTRAIT
Once you have decided on the size and medium your portrait is to be painted in, just complete the Order Form below and send to me. Send your photographs as an e.mail attachment to: [email protected] or by post.
Any payments, including deposits may be made by clicking on the PAYPAL button to be found on the left of each page of this website or by inserting the amount to be paid in the order form. Alternatively cheques may be sent to my studio address(UK residents only)made payable to 'Pets and Portraits'. For residents outside the UK, a currnecy converter on this site may be used to check the value of the purchase in your currency.
Please use the 'Contact Me' page should you need any questions answered before ordering a portrait or e.mail at: [email protected]
GIFT TOKENS
Gift tokens may be purchased for whole or part payment towards a portrait. These can be very useful if you are considering giving a painting as a gift but have left it too late. Just let me know the amount you would like the gift token for and your message for the intended recipient.
Gift tokens are valid for twelve months.
Edit above itemDelete above itemInsert new item
TESTIMONIALS
"Just a note to say thank you for the portrait. My unsuspecting mother was thrilled, if a little over-awed! The painting has pride of place in her lounge. Once again, thank you for all your hard work.
Michelle Day – Buckinghamshire UK
"Just a short note to say thank you so much for the beautiful portrait of Goodison. I could not have asked for a better likeness, it's just what I had hoped for.
Helen Thomson – Kidderminster
"Thank you so much for the portrait, I think you have done a wonderful job…"
J.Ashley-Elliot – Cardiff
"Thank you for the wonderful portrait of our beloved dogs. Steve has raved about you as an artist, thank you for evrything you have done for us. I intend to contact you again in the future to do some more artwork for us, and I'm sure that everyone that sees the painting will inquire about you. Thank you again and best wishes.
Allise Wachs – Michigan USA
"I wanted to let you know the response by my husband to the portrait you did for us. He was absolutely delighted, and it really is an excellent likeness of Jess; thank you very much indeed"
S Kendrick – Staffs
N.J. Davies
The Barn Studio and Gallery
Chequers House
Cheddington Road
Pitstone
Bucks
LU7 9AE
England – UK
Tel: +44 (0)1296 668186