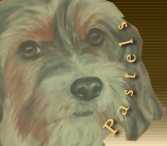 Dog Portraits And Dog Drawings In Pastel
Pet Drawings And Portraits
On this page you will find a gallery of dog drawings made in pastels. Drawing dogs in pastels is one of my specialty. A good photograph of your dog is all that is required to do a great pet portrait that you will love and cherish for many years. If you are interested in having a painting of your dog, please Contact me. A painting of your beloved dog is a priceless souvenir of your friendship between you and your pet.
Photographs just can´t do justice to our loyal, beloved pets. That´s why I can offer affordable dog portraits drawn from your favorite photo.
Your dog is part of the family. They give you the unconditional love that only an animal can give. They´re loyal, loving, forgiving, sensitive, and they´re always there when you need a friend. The memories you share with a pet are among the most precious you will ever make.
Pet portraits of your dogs are made from your photos which will be returned to you. All paintings and drawings are in pastel.
All dog portraits come with a money back guarantee.

'Truman' 14 x 18inch pastel portrait.
Nick,
Yes, we received the pictures in plenty of time for Christmas. My wife and I are both very
pleased with the way they turned out. We had them custom framed and they are hanging
in her office. Thanks again for your patience with us, you did a fantastic job. If you ever need
a reference, feel free to use our name.
George. New York.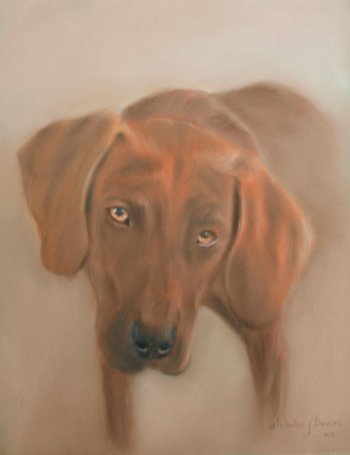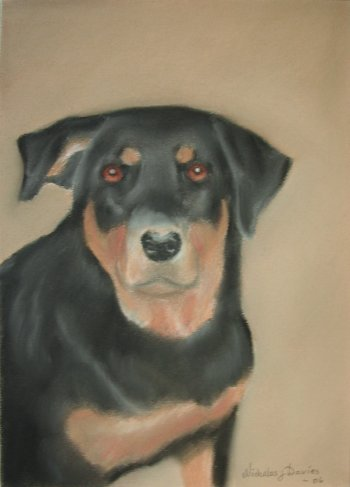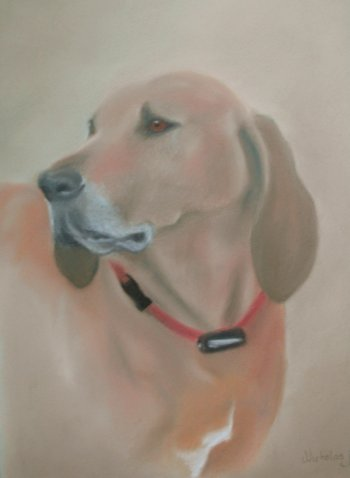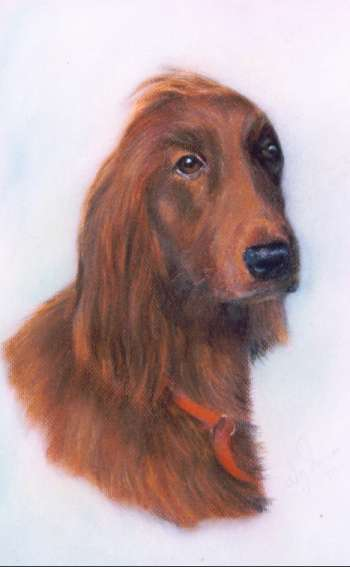 N.J. Davies
The Barn Studio and Gallery
Chequers House
Cheddington Road
Pitstone
Bucks
LU7 9AE
England – UK
Tel: +44 (0)1296 668186